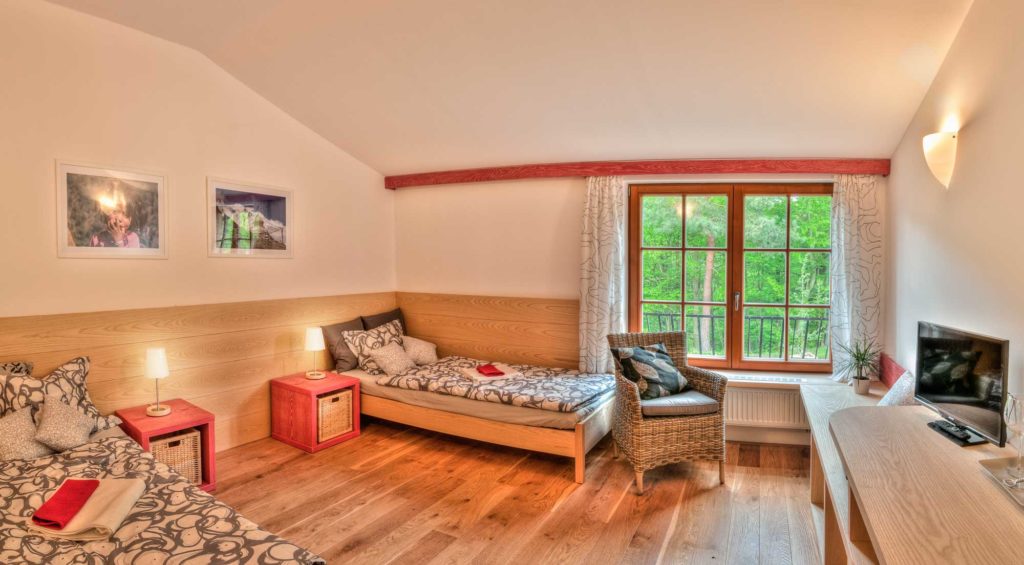 Double and twin rooms are designed to bring you comfort and privacy.
Each of originally decorated rooms is equipped with a bathroom, toilet, TV, refridgerator and free Wi-Fi. This, along with room dining service, ensures your extraordinary experience at Samsara.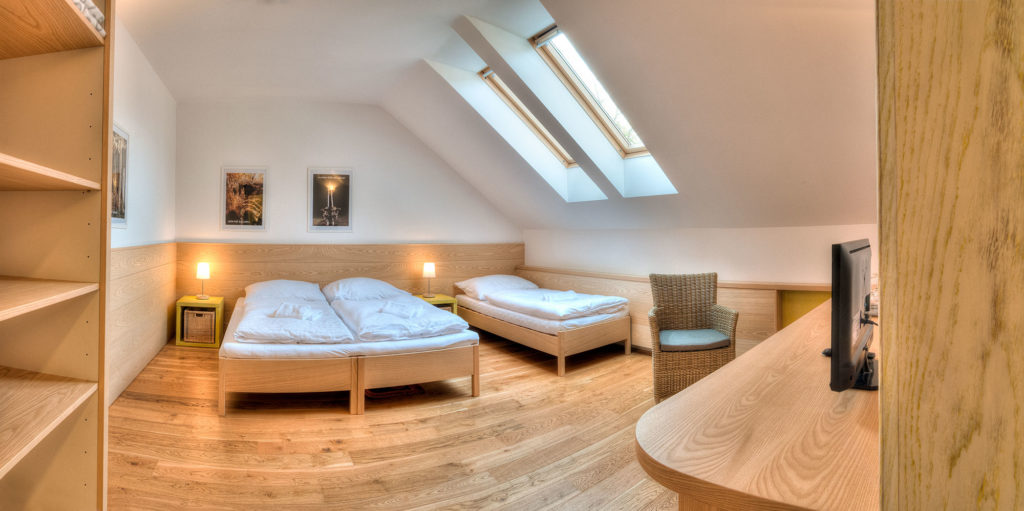 If you plan to come to stay with your family or a bunch of friends, our family studio is just what the doctor ordered. Two separate rooms and a cloakroom will give you plenty of space to enjoy your time here. Suite is equipped with bathroom, TV, mini-fridge and minibar.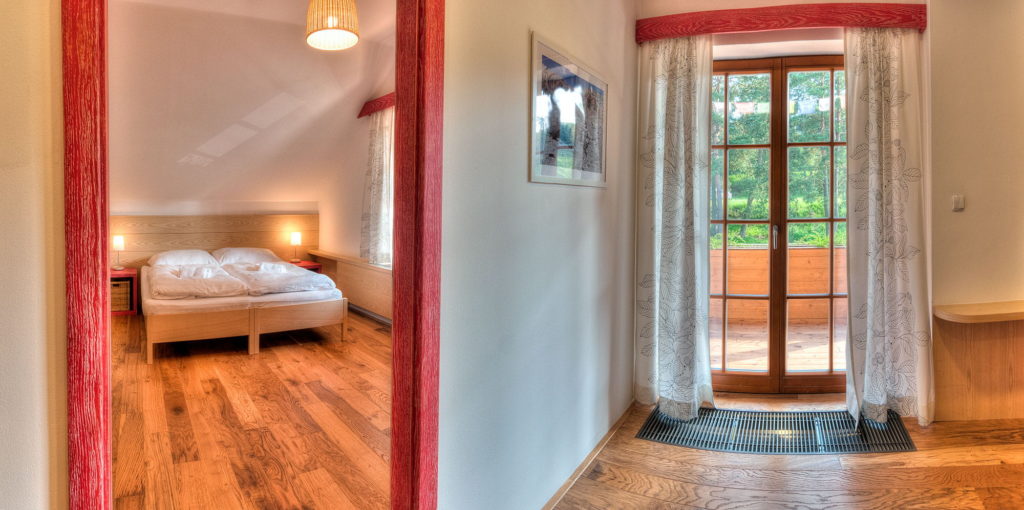 If you are romantic souls, this apartment is just right for you. It comprises of two separate rooms and a spaceful balcony that will make evenings at Samsara an unforgetable experience. Suite is equipped with bathroom, TV, mini-fridge, minibar and jug kettle.
Welcome to our favorite room. You can enjoy sleeping in a double bed or twin beds. The above-standard equipment includes a large couch with a projector and a projection screen. As the only room that contains its own kitchen with appliances for everyday cooking, we believe that you will not be deprived of full service in our restaurant. The icing on the cake of this room is a huge terrace overlooking the Hořice ridge. In short, like in the mountains.
"I was at the wedding at the Statek Samsara and it was beautiful. Beautiful surroundings, beautiful surroundings, excellent service, nice, smiling and helpful staff. Just a sensation. And if I have the opportunity, I'll always be there. "
"Wonderful place that radiates positive energy We had the opportunity to spend only 1 night here, but my husband and I were literally thrilled – beautiful renovated farmhouse, interior tuned to the last detail, Nepalese elements, photos, each room in a different color, but everything in wood and natural materials, fireplace, pasture with sheep, simply splendor. "
"Fine accommodation with a view of the forest, nice, quiet place, nice staff. Great starting point for excursions. Great cuisine, although quite expensive, but the food was original, imaginative and excellent. Very cheap and nice wellness with Finnish sauna and cooling terrace outside (Steam would like to improve it.) I'm sure I'll be back. "
Do not hesitate to contact us, we will do the best for you