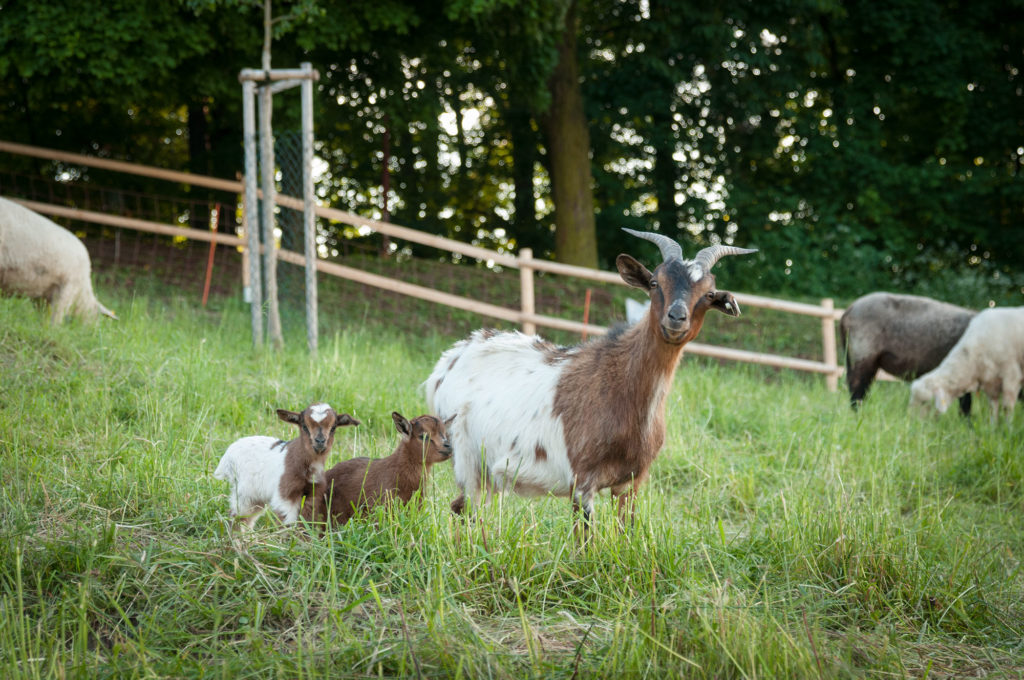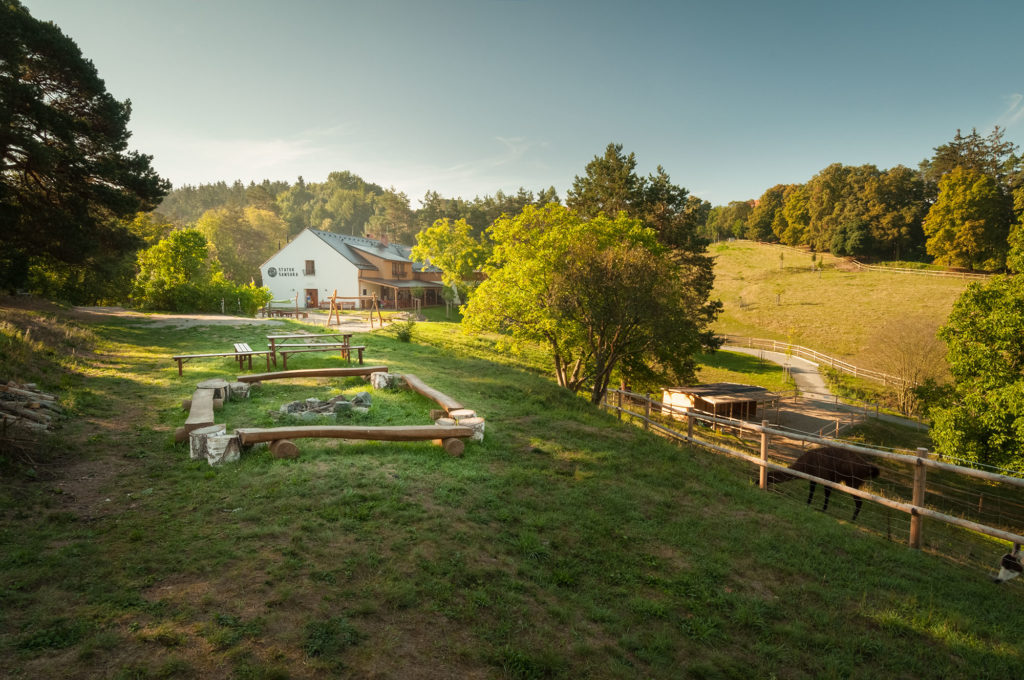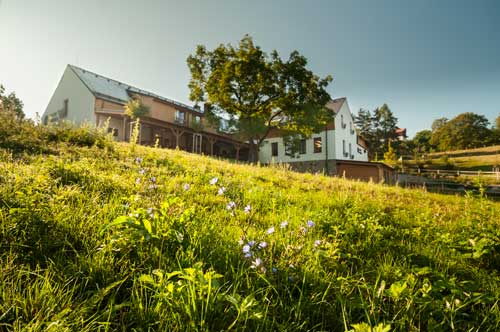 Dear guests,
Welcome to the Statek Samsara, a family-run guest house located in Klepačov near Blansko, not far from the Moravian Karst protected landscape area. In 2010 we acquired 6 hectares of land, pastures and orchards with an old farm house, which after 5 years of extensive reconstruction converted into the existing Statek Samsara. During the reconstruction we tried to proceed sensitively, not to destroy the good spirit of the place and to use classic and natural building materials. As we are very happy to travel and do mountain sports, we tried to give our guesthouse the character of a mountain hut and some of our souvenirs found their place in Samsara. Gradually, we magnified the surroundings, built a playground and pastures populated our animals, llamas, goats, sheep and our mascot, pig pig.
Currently we can offer quiet and comfortable accommodation for 28 people, quality cuisine based on first-class ingredients and wellness oasis, where you can relax after a demanding corporate event, sport performance or just laze and enjoy peace and quiet. Our masseur based in a stylish saloon is also ready to provide you with his services. The guest house has a large hall suitable for larger events, weddings, lectures but also serves as a sports background. Yoga weekends or women's weekends associated with exercise are very popular. In the attic, there is a small hall with bar and adjacent terrace with separate access very suitable for private events with spectacular views of the valley.
The surrounding Moravian Karst, known for its Macocha Abyss, Punkva Caves and other natural wonders, is an exceptional area very suitable for various sports activities, from hiking, cycling to rock climbing and speleology. Since we live and do sports here, we are ready to advise or organize various adventures.
And believe us, sitting alone at a fireplace with a glass of wine from our wine cellar or in the summer on the terrace at sunset "in the company" of the craft beer Richard is a very pleasant experience.
Just come to visit us, we will take care of you.
Statek Samsara team
Do not hesitate to contact us, we will do the best for you